Gala & Corporate Entertainment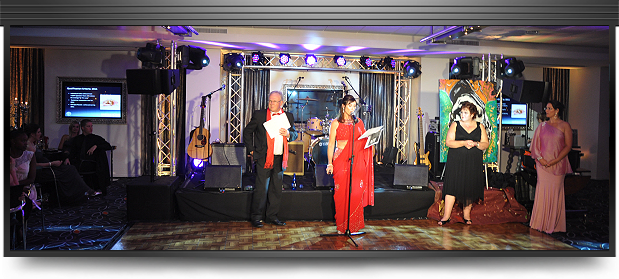 Introduction:
A powerful sound system is necessary for speeches and entertainment in order to successfully convey the impact and wow factor associated with gala events. Live entertainment is a great enhancement to any such event. Performance driven entertainment has its own specialized range of technical requirements. Let our highly experienced team engage with your entertainers and help guide you through this often baffling process. Additional speakers spread through the room will ensure adequate and controllable audio coverage and sound level management.
AV displays in the form of projection screens, flat screens or a combination of both can be used to add a visual element to the event. Stage and room lighting creates a professional finishing touch and a warm atmosphere for the guests. Additional power may be required to cope with the electrical demands of the event.
Services you probably need