Recording Equipment
Canon XA11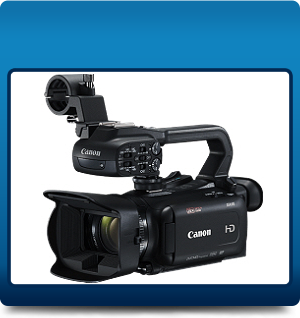 This video camera records to SD Card to offer professional video and audio quality as well as high reliability. A microphone can be attached or it can be connected to a sound system to record audio. The camera also has the facility to broadcast live video to AV display systems.
Konftel 300 Conference Phone
A flexible conference phone that can be used as a stand alone unit for small meetings of up to thirty people or connected to a P.A for large conferences. Conversations can be recorded on SD memory cards.
Tascam DR-07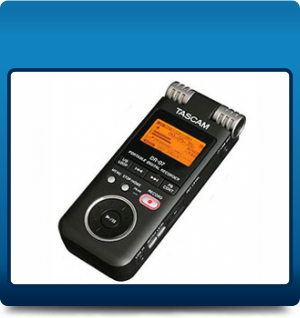 A digital audio recorder that can record hours of audio in MP3 format onto a memory card and can be quickly transferred to computer. The built in stereo microphone means it can be used as a stand alone recorder for boardroom meetings or it can be plugged into a sound system to record large meetings. This device is powered by AA batteries which makes it ultra portable.
Editing and reproduction services
Video recordings can be edited and mixed to give the footage a professional finish. This can be reproduced on printed dvd's. Conference power point presentations and electronic documents can also be reproduced on branded cd's, dvd's and flash drives to be distributed to delegates or clients. Edited material can also be prepared for web streaming if required.
Services you probably need