About Us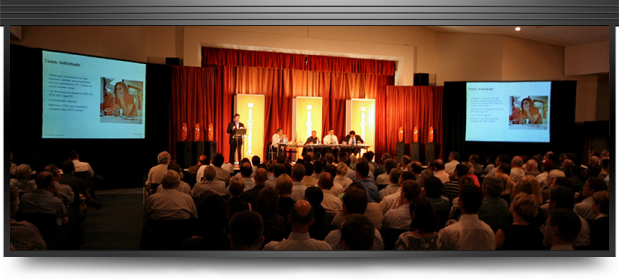 Corporate Event Staging is a Cape Town based leading supplier of audio-visual solutions for events, offering a complete service from our warehouse as well as an extended service nationally through our network of affiliated companies. Our experience and expertise includes the areas of audio and audio-visual presentation, lighting, stage and set construction and technical support and related crewing services. We see ourselves as the leading provider of professional personnel, expertise and equipment. We assist with technical direction and operation as well as assisting in the acquisition of a wide range of affiliated services. We have a comprehensive range of industry leading equipment available for hire.
The company was launched in 1999 by Deon Maritz and Miles Melnick who brought together professional equipment and dedicated personnel to stage seamless and compelling events. Since our humble beginnings, we have acquired a national reputation for quality service and the company is currently owned and led by Miles Melnick. Our personnel are talented and highly qualified professionals with long time experience and devotion to their profession.
Customer Satisfaction is our top priority. In this respect, every employee has a responsibility for achieving this goal.  Every show that we do, regardless of size, commands the same level of professional attention. We pride ourselves in addressing the specific needs of our clients by providing the best technical solutions available and building long lasting relationships through personal attention and consistent delivery of a quality service. Successful customer satisfaction is reflected by our clients continually using our services and referring us to their peers.
We have the unique blend of experience, imagination and expertise to fulfil any brief, big or small. Whatever your requirements, our logistics skills, audio-visual equipment and industry expertise are all you need for a perfect personal and professional solution.
We understand the unique nature of corporate events, with only one chance to get everything correct. Discover the latest advances in presentation technology and new ways to make your event more professional and exciting.
Service is a value on which our past was built. It will remain the foundation of our future.