Decor Elements
LCD Lectern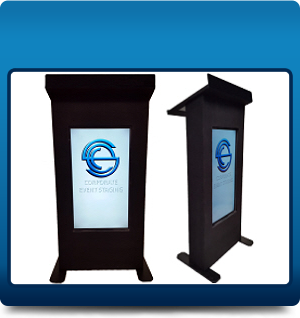 Height: 1250cm
Width: 620cm
Screen size: 32 inch
Perspex Lectern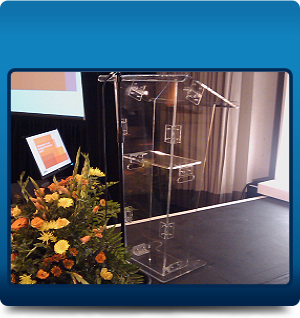 Height: 1100cm
Width: 700 cm
L.E.D Truss Lectern with light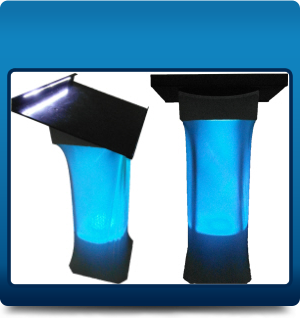 Height: 1250cm
Width: 650cm
Colour is changeable
Truss Lectern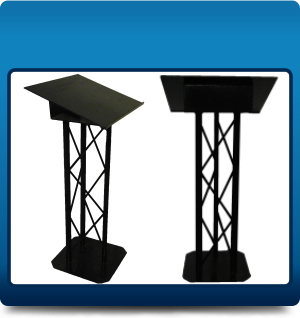 Height: 1250cm
Width: 650cm
Carpeted Lectern with light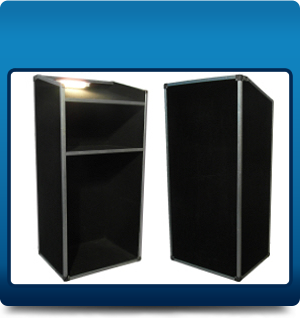 Height: 1290cm
Width: 610cm
L.E.D Par cans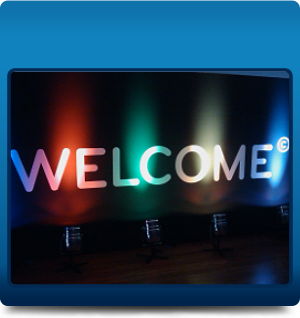 Produces a variety of colour effects, ideal for up lighting walls, décor elements, banners and drawing attention on stage.
Production Surround
Ensuring effective concealment of front of house control equipment and cabling. Helps to create a discreet and professional finish to the working end of your event.
Draping
Black pipe and drape available, ideal for a smooth finish between multiple screens or as a stage backdrop feature.
Wooden Easel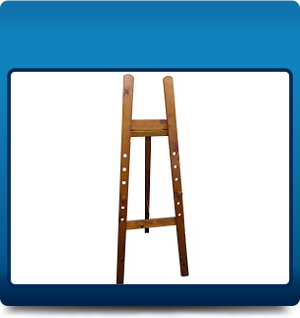 Height: 1660cm
Width: 650cm
Services you probably need