Live Broadcast and Videography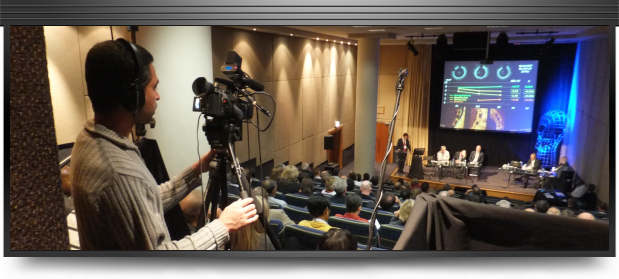 Introduction:
Live video relay to screen brings the audience closer to the action. This allows those at the back of venue to see clearly, it connects them to the presenters and is also a great way to showcase detailed demonstrations.
A single camera setup will suffice when the presenter stays in a designated area. A multi camera setup gives the advantage of multiple angles and smooth transitions for a professional look. The footage can serve for relay, recording or both simultaneously with the option of post production editing and duplication in a variety of formats.
Services you probably need