Turbosound TCX-12 speakers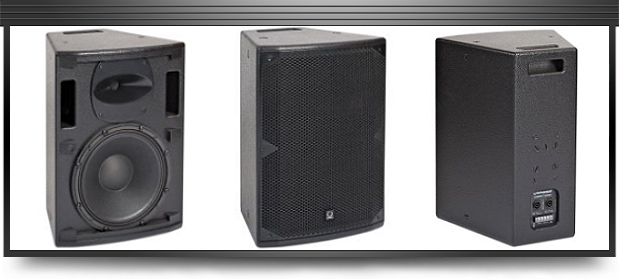 The TCX-12 is a passive 300 watt two-way loudspeaker consisting of a 12" low frequency driver and a 1" high frequency compression driver on a Converging Elliptical Waveguide™ in a trapezoidal enclosure.
The cabinet presents a discreet appearance with no visible side handles. It has a pole mount for use with speaker stands and poles, and a single carrying handle is provided for transportation.
The TCX-12 features a wide dispersion Converging Elliptical Waveguide™ which generates a smooth wave front while giving excellent pattern control. The waveguide can be rotated through 90° in order to swap the horizontal and vertical dispersion patterns. This allows the speakers to be used for front of house or stage monitor applications.