The Table Bay Hotel Business Center Boardroom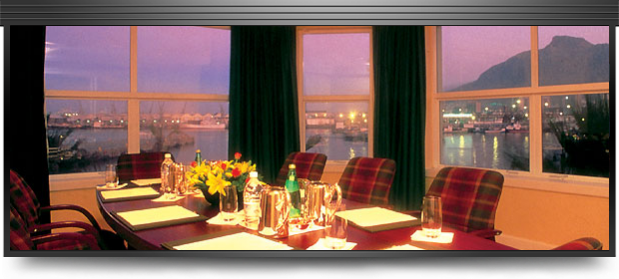 This Business Centre is located adjacent to the retail centre at first floor level with access by escalator from the ground floor. Extensive professional facilities, full secretarial services, travel agency and car rental facility, as well as a bureau de change, are some of the services offered.
Three private offices are fully equipped with all the necessary modern features including: e-mail and internet access. Business people can work on their own or with assistance from the staff of the centre.
The boardroom overlooks the harbour and Table Mountain.
Dimensions:
Width: 6.9m
Length: 6.9m