The Table Bay Hotel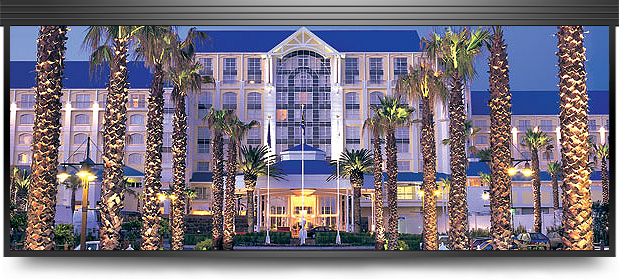 Set on the historic waterfront, a hotel has been created that is not only a tribute to this world-famous bay, but which also sets its own standards in international service, cuisine and luxury. The Table Bay Hotel is magnificent, straddling the antique breakwater with a style that is both innovative and entirely in keeping with its surroundings. It's contemporary architectural treasure, its design and execution are the result of trans-continental co-operation.
Each room either overlooks the bay to Robben Island Prison, home of South Africa's former President Nelson Mandela for the greatest part of his 27 years of political incarceration, or across the harbour and the city to Table Mountain. The hotel was opened with much fanfare in May 1997 by President Nelson Mandela himself.
The Table Bay Hotel has a total of 329 fully air-conditioned rooms which include luxury rooms, superior luxury and suites. Conferencing facilities include the Ballroom which can be divided into two, the Pavilion room, the pre-function Boardroom and the business center Boardroom.