Lengkeng 8 Way HDMI Splitter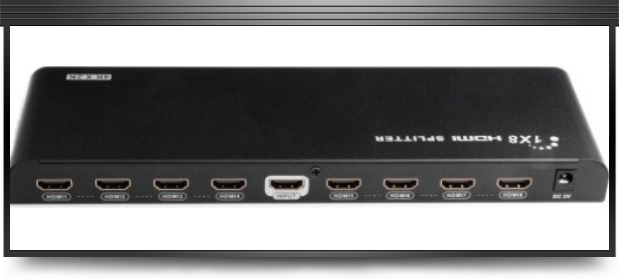 1×8 HDMI splitter distributes 1 HDMI source to 8 HDMI displays simultaneously. Apply for STB, DVD, Media Player, Laptop, D-VHS and other HD-Player devices. It's Compatible with HDMI 3D and 4K×2K. 
 INSTALLATION REQUIREMENT      
1、  Source: HDMI video source, such as DVD, PS3, STB, PC. Etc.
2 、 Display: HDTV, projector or other display with HDMI port
3 、 Cable: High standard HDMI cable (can support 4K×2K)