Choosing the correct microphones for your event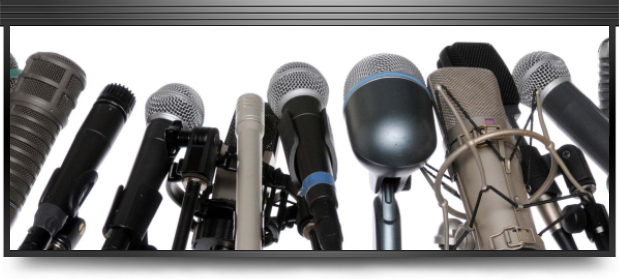 There are many different types of microphones all designed for specific applications. To simplify things, we are going to narrow the field of choice down to the microphones most commonly used for live sound reinforcement at conferences, live entertainment and promotional events.
Dynamic cord microphones
These microphones are relatively inexpensive and very versatile. They are more tolerant to feedback than other types of microphones and is a great choice when loudness is a concern. They are also very tough and can handle high sound pressure levels which makes them suitable for loud instruments.
Condenser cord microphones
The most common condenser microphones used for events are gooseneck microphones. These microphones have a thin, long and flexible neck, hence the name gooseneck. They reproduce sound very accurately and are able to pick up soft, distant sounds quite easily. They are less intrusive than dynamic cord microphones due to the thin design. A great choice for speeches.
Hand held dynamic wireless microphones
They have the same characteristics as dynamic cord microphones. The wireless technology allows the user to move around and they are ideal for passing around the audience for questions and also a firm favourite for singers, masters of ceremonies and comedians.
Wireless lapel/lavalier microphones
These are discreet microphones that clip onto the user's clothing. This allows the user not only to move around, but also to have both hands free. Perfect for public speaking engagements.
Wireless headset microphones
Headset microphones are very discreet and hooks around the user's ears.  They are more tolerant to feedback than lapel microphones and are great for active demonstrations and performances.
Delegate/multi microphones
Multi microphones are placed on tables and have a button that the user can press to switch the microphone on or off. They are ideal for interactive meetings and  panel discussions. They are also very often used when simultaneous translation is required.
Lumi Connector
The Lumi hand set is a device that has a built in microphone and can be used as an alternative to multi microphones. They have the advantage of being wireless and has a variety of other functions. Click here for more information on the Lumi Connector.
Feel free to consult us to ensure that the microphones you choose will be the best suited for your event.